FOUNDING TUTOR / MASTER CHEF
Former MOE Teacher at RI and MGS, Graduated from RGS, HCJC, NUS & NTU (NIE)
with

20

years of full time teaching experience
Master of Education
Chinese Language – Nanyang Technological University, National Institute of Education
Bachelor of Arts in Chinese Language and Chinese Studies
Double Major with Honours – National University of Singapore
Postgraduate Diploma in Education
Secondary School Chinese Language – Nanyang Technological University, National Institute of Education
Recipient of Ministry of Education Teaching Award
Secondary School Chinese Language
An Experienced Chinese Tutor
Specialising in Secondary School Higher Chinese and Chinese Tuition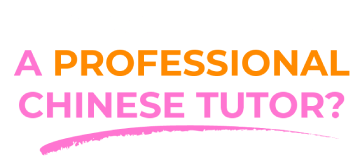 QUALITIES

OF A HIGHLY EFFECTIVE CHINESE TUTOR
EXPERIENCED

An experienced chinese tuition teacher who has taught across all levels will better understand the challenges at various learning phases. Only tutors with a vast repertoire of knowledge, skills and resources readily at hand will be adept at customizing instructions and materials according to the needs of all student profiles.

BILINGUAL

All chinese tuition lessons are conducted predominantly in Mandarin so as to create a good Chinese Language learning environment. At the same time, an effectively bilingual chinese tutor can help to provide immediate translations whenever necessary. Effective learning can thus take place with fewer hurdles.

INTERESTINGLY DIFFERENT

The joy of learning is clearly indispensable in one's learning journey. To continually engage students in the long run, creative and fun teaching methods are employed during Chinese tuition lessons, making learning a more interesting and engaging experience.
ONE ON ONE LESSONS

In a 1 on 1 Chinese tuition setting, the tutor is able to customise teaching materials and pedagogies based on the strengths and areas for improvements of each student. There is good interaction between the student and the tutor, leading to sound understanding and effectiveness in learning.

GROUP LESSONS

A Group tuition setting allows for a more vibrant and interactive learning environment where students can draw on collective knowledge, leading to greater efficiency and productivity in learning. A chinese tutor with a wealth of teaching experience will be adept at developing all students along their learning curves, while infusing joy into a class setting. Group work and quizzes can also be well incorporated into lessons, making learning a more interesting journey for all.

ONLINE LESSONS

Interactive real-time E-lessons are available for all classes. Students can participate in all lesson discussions, writing activities and oral practices during E-lessons, as with classroom lessons. At Miss SY Wang Chinese Distinctions Learning Studio, we strongly advocate that under the tutelage of an experienced and professional tutor, the overall benefits of online tuition far outweigh those of physical lessons. Come join us to experience it for yourself!
EDUCATION

Master of Education (Chinese Language), National Institute of Education, Nanyang Technological University
Bachelor of Arts in Chinese Language and Chinese Studies (Double Major with Honours), National University of Singapore
Postgraduate Diploma in Education (Secondary School Chinese Language), National Institute of Education, Nanyang Technological University
Recipient of Ministry Of Education Teaching Award (Secondary School Chinese Language)
Hwa Chong Junior College
Raffles Girls' School

TEACHING EXPERIENCE

Full time teaching experience in Independent IP and MOE schools in Singapore, including Raffles Institution and Methodist Girls' School
MOE Trained Secondary School Higher Chinese and Chinese Language Teacher
Experienced in GCE O Level Examinations Marking
Taught both Higher Chinese and Chinese Language at all Secondary Levels and Courses
7 years of full time teaching experience in Secondary Schools
13 years of full time tutoring experience
20 years of full time teaching experience

strengths & achievements

Excellent understanding of examination syllabus and education pedagogies
Adept at customising lessons based on students' needs
Local teacher who is effectively bilingual in both English and Chinese languages
Outstanding at developing critical thinking skills in students to facilitate improvements in Chinese Essay Writing, Comprehension and Oral Presentation
Superb proficiency in lesson delivery and instruction with a high level of student engagement
Able to build great rapport with students
Past cohorts of students typically achieved 30% more distinctions as compared to national average for GCE O Level Examinations
At least 2 out of 3 students achieved distinctions typically, as compared to 1 out of 3 nationwide
OUR STUDENTS'
TESTIMONIALS
We are truly thankful for the level of support from both parents and students all these years!